AI x Human Power, redefining boundaries,

transforming the world
At NEORIS, our vision revolves around using Artificial Intelligence (AI) to drive efficiency and quality, while integrating it with creativity and human expertise to transform how businesses operate and grow.
Our goal:

Generate Smart Interactions
Advanced interactive experiences are those where the efficiency, quality and relevance of communication between people and technologies are optimized. We have the ability to develop solutions that take advantage of natural language processing and data analysis to offer more natural, personalized and meaningful responses.
What makes us a

Intelligence Accelerator?
Our ability to integrate AI into business processes and technology solutions such as process automation and advanced data analytics allows us to drive the efficiency and quality of operations, leading to accelerated strategic decision making.
Our
experts
We have a team of specialists with years of experience who have been present in the evolution of AI and have collaborated closely with clients in various industries.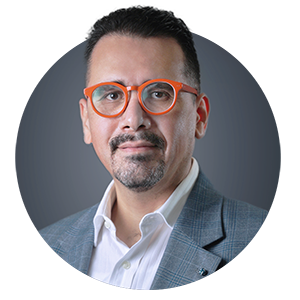 Rubén Pérez
Global SVP Head of the Digital Center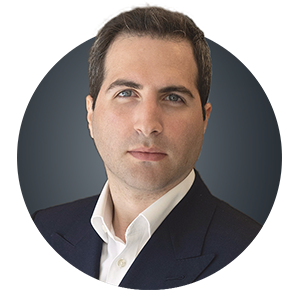 Nir Kaldero
Chief Data, Analytics, & AI Officer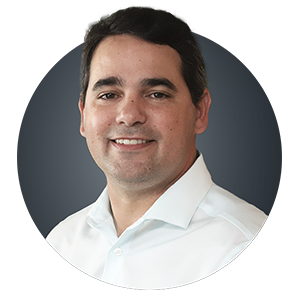 Marcelo Gomes Da Costa
Head of Global SAP Practice & Strategic Alliances
NEORIS
Insights
Leaders and experts from NEORIS discuss the trends that will reshape the market in the upcoming years and how AI is revolutionizing the current world.
Fernando Fronza
President of NEORIS LATAM
Embracing Technology: The Promising Future for the Workforce of Tomorrow
Organizations are placing a special focus on investment in the application of Artificial Intelligence (AI) for process improvement, Cloud Computing, data analytics and service automation.
Juliana Fernández
Leader Global in Operations
Unlocking Value: The Power of Automation and Digitization
Digitalization enables organizations to increase productivity and management capacity while automation aids in simplifying business processes, making them more agile and transparent.
Saúl Marenco
Global Manufacturing Leader
Is the manufacturing industry advancing on the path of Artificial Intelligence?
Companies are increasingly embracing data-driven practices, automation, machine learning, and agile processes tailored to demand rather than mass production. This prompts the question: What technological trends will prevail in this pivotal sector of the economy?
Nir Kaldero
Chief Data, Analytics, & AI Officer
Embracing Ethical and Transparent AI Systems: The Imperative for Organizational Accountability
In the era of Artificial Intelligence, it is crucial to safeguard data from unauthorized access or breaches that may put confidential information at risk. Companies should strive to implement systems that also promote equity and inclusion.
Marcelo Gomes Da Costa
Global SAP and CRM Leader
Artificial Intelligence requires leadership and collaborative work
As companies embrace Artificial Intelligence (AI), a profound shift occurs in their operational landscape. The future of organizations hinges upon embracing agile, collaborative, and interconnected structures to adapt to this transformative technology.
Luis Álvarez Satorre
President of EMEA
Augmented Intelligence: how technology enhances our capabilities
Years ago, nascent technologies such as Artificial Intelligence (AI) seemed to be almost science fiction and were being applied in an experimental way. Today, AI and associated technologies have taken off, becoming one of the most attractive offerings on the market. Are organizations prepared for what the future will bring?
Transforming business,
changing the world
Get to know the use cases of our clients from a variety of industries, each of which experienced true digital transformation and accelerated their operations.
Are you ready to
accelerate into the future?
Whether you're just starting your AI journey or looking to optimize your existing framework, NEORIS is here to help. We are committed to accelerating your path to decision-making.
Chat with our team of experts and discover how you can drive innovation, efficiency and growth in your business.
Join the revolution!