Create a culture of feedback and drive innovation with a single solution.
WeGrow helps spark cultural change and build integrated teams with analytics, by promoting a continuous 360 degree feedback culture your organizations remains nimble and flexible.
Understanding connections and relationships of employees and teams is vital for any company, whether you're at the office or working remotely. WeGrow offers these insights along with specific analytics to help you better understand your workforce.

Why promote a culture of feedback?
An innovation mindset starts with the awareness of the need to improve
Today's business landscape is more competitive than ever, and the years-old phrase of "change is the only constant" went to a whole new level in this year 2020. As digital transformations are underway and leveraging analytics in our customer processes gains more importance, it's easy for employees to feel confused and left out. Am I as valuable as before? How will my job change?
In order to engage our employees with these changes, continuous feedback is key to ensure the best results. Adapting our culture is therefore of utmost importance so that employees support the digitization and automation efforts, and ultimately, for the company to get the best insights about customers and products.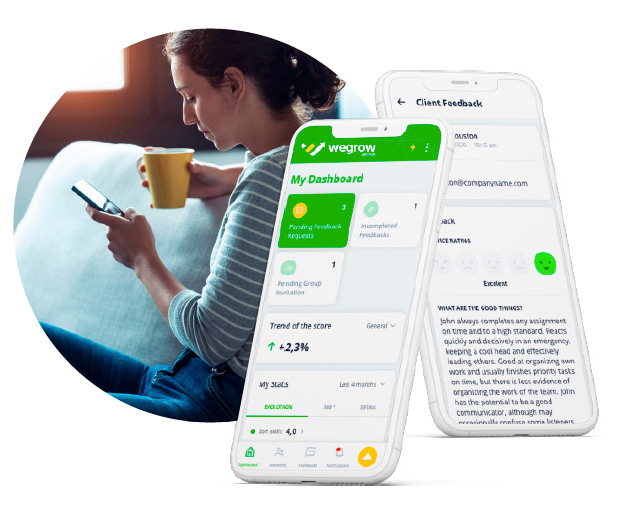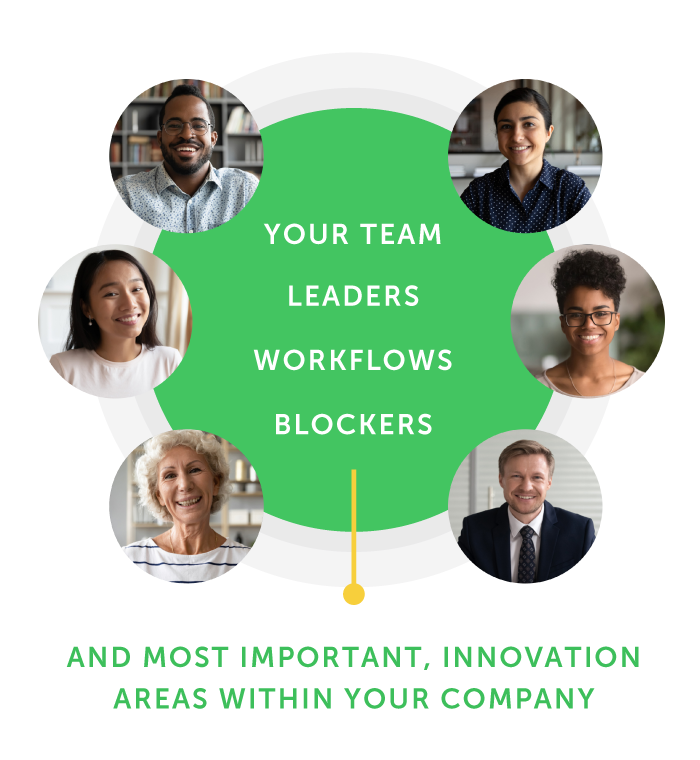 Transformation is driven by people

McKinsey reports that organizations with improved collaboration and communication report a 20-25% increase in productivity

Businesses report over 15% growth and stock price increase*

Feedback culture offers a 37% increment in sellers closing rates*
WeGrow can provide management best practices & recommendations for teams
Make your change management plans more effective, identifying and engaging influencers.
Connect top management with front line influencer employees to get a pulse of the organization at all levels.
Improve network resiliency by identifying brokers and prevent bottlenecks by ensuring information flows.
Focus your engagement activities on isolated people, by including them in the network and increasing their intent to stay.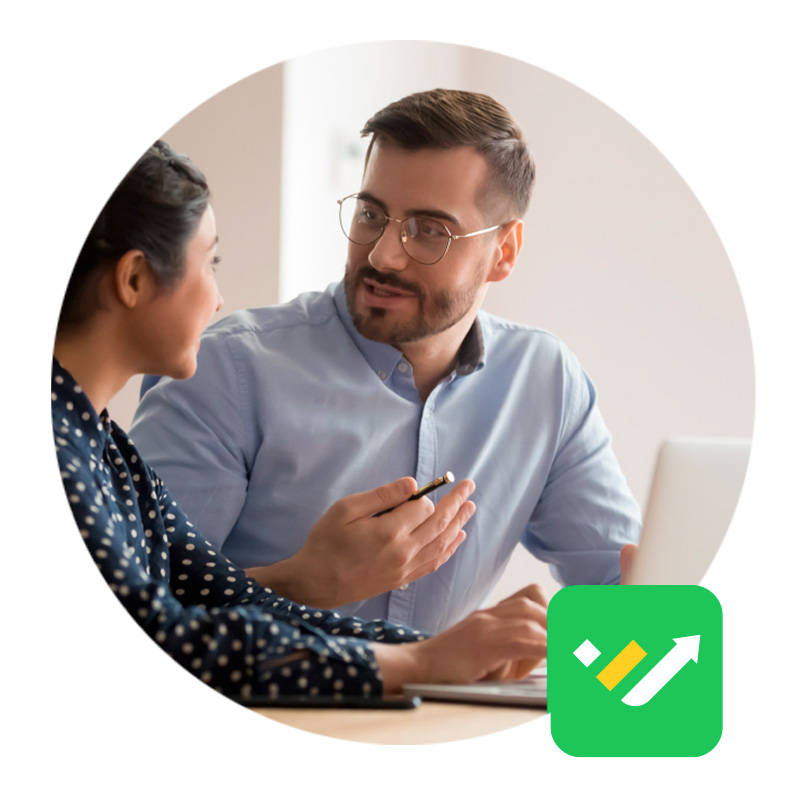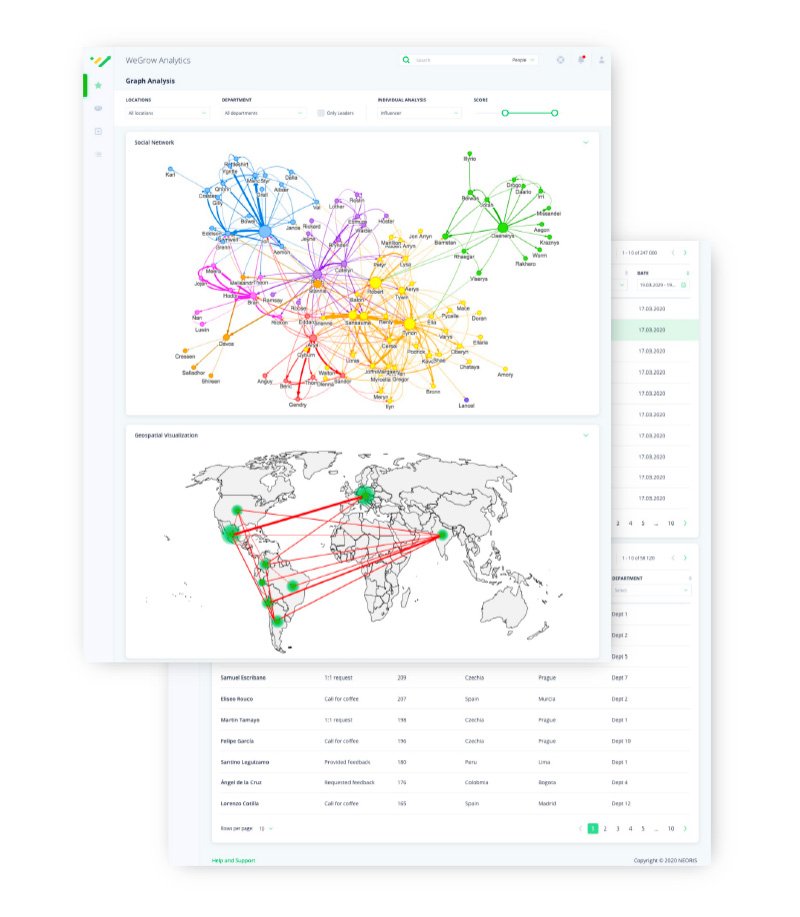 WeGrow makes it easy
WeGrow helps organizations go from a traditional top-down approach to a culture of 360-degree feedback and a team-based approach:
Employees can give and request feedback from anybody in the organization.
Employees can request client feedback individually or at team-level.
Feedback can be short and in real time!
Employees can choose between digital or face-to-face feedback.
Organizations can request pulse survey feedback from employees.
Understand how your organization works
With WeGrow Analytics, you will have a real-time picture of how your company works. HR and Leadership teams can easily identify influencers and make data-driven decisions that increase engagement, retention, and effective culture change
With WeGrow, you can harness the power of People Analytics today