CEMEX - Migration to Azure CLOUD TRANSFORMATION
The context
This multinational building materials company is one of the largest in Latin America. In 2015, it embarked on a digital transformation journey to improve its customer experience and strengthen existing business, while laying solid foundations for future growth. The company felt that moving IT services to the cloud was the best way to achieve those goals. The Hybrid Cloud model had always been envisioned for this process.
In 2019 it began planning the migration to the cloud. The company felt it was important to establish a sustainable financing model for the purposes of supporting the investments needed to derive value from using the cloud.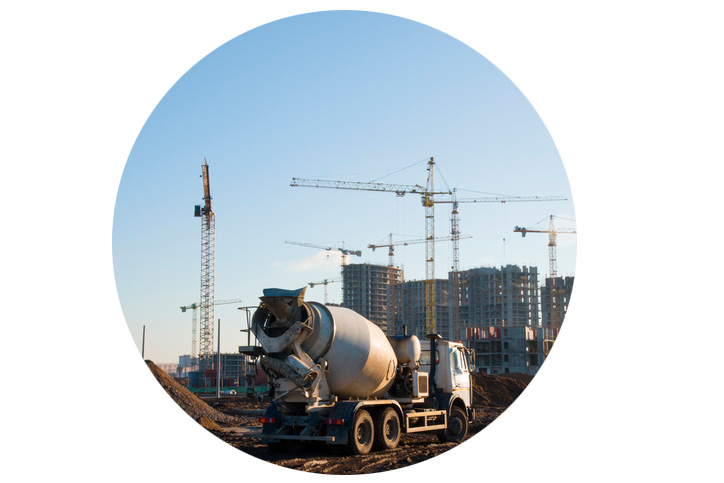 The challenge
3,353 servers globally. Non-SAP environments. The company's broad reach includes South America to Asia. Different languages, time zones and even network bandwidth configurations.
The company began its migration with the help of a specialized consulting firm. However, it was soon realized that this was not the right approach because it focused on the servers and not on the customer's needs, not even on the application ecosystems. The consultants' execution and delivery process were poor. They also failed to live up to the high expectations for the project.
The construction company also encountered major obstacles in working with those consultants, such as lack of information, product owner delays and obsolescence. Moreover, legal and compliance issues were not well addressed. There was also insufficient coordination with other subcontracted teams with whom the company was already working.
The main challenge was overcoming the failed attempt to establish a new model that worked while also finding ways to increase volume and speed for the migration.
NEORIS was chosen to address this challenge, with the following focus points:
Sustainable Funding model

Get business value from the cloud
Partnership for a self-funding project.

Renovation

Risk Reduction

Improve business resilience of the organization.
Leverage the ecosystems of business partners to mitigate obsolescence.
Keep technology updated with new infrastructure as a service model.

IT cost optimization

Reduced/re-allocated infrastructure costs.
IT footprint simplification.
Cost optimization of application development and maintenance and IT infrastructure.

Innovation

Leverage cloud services and business partners to improve innovation process
Better analytics for application usage.
Accelerate digital product development.
Transformation of back-end systems to support Digital Transformation initiatives across core pillars: customers, vendors and employees.
Provisioning resources in days instead of months.
Access to instant on-demand elasticity in computing and storage capacity.

Digital Transformation

Enforce and motivate Digital Transformation.
Support Global Shared Services.
Business agility, collaboration, and flexibility.
Cybersecurity strategy.

Operational Efficiency

Improve Business Continuity: Increase critical services availability and response times for new service requests, i.e., alignment with the strategic client-facing mobile application requirement.
System unification and best practice replication for the different systems, looking for the optimal process to replicate across operations.
Our solution
In order to address challenges and provide the best available solutions, we set up the foundations for the new era.
Top Management Sponsorship

We reviewed and communicated expectations from the company's top management who were already convinced that infrastructure investments in cloud platforms represent a competitive advantage rather than a cost.

Vendor Engagement

It is a collaborative partnership between NEORIS, Microsoft, Technology Spa and other suppliers who are convinced of the self-financing strategy and have the same goals.

Internal areas engage in tight cooperation:

Collaboration among all members and areas within P&IT creates the business case. Recruiting, rules in play, networking, mobilizing IBM teams, open conversations to mobilize business users.

Team Engagement

M2C Culture
Joy at Work
Community
Accountability
Care for each other
Play as One Team
Embrace Uncertainty
We adopted the Azure DevOps boards suite of Agile tools to support planning and tracking work. Data is collected on everything, and mechanisms are in place that provide visibility into all workloads. These steps have provided us with the information required to make decisions and undergo the best migration approach. This allowed us to know it made sense for us to migrate this application and how to negotiate the smoothest path for the process.
Additionally, we have a partnership with Microsoft and an open culture during the entire process throughout this journey. We validated the best solution with Microsoft Architects. Microsoft support representatives were always with us through each migration step, and they always answered questions promptly to help us resolve any issue we had. Together with Microsoft, we also engaged in the process through nights and weekends, working as one unified team.
Key Technology involved Azure IaaS, Application Gateway, Front Door, Azure DevOps, Power BI, Azure SQL.
Project Outcomes
Accumulated Cloud Transformation Program so far:
Sustainability - Carbon emissions savings estimated at +96%.
Realize cloud benefits quickly.
We have completed 73% of the program as of today on 2,443 Servers.
Completed by region.

a. Global Datacenter 70%
b. United States 70%
c. SCA&C 88%
d. EMEAA 78%

Completed by Scope

a. IT footprint simplification 981 servers (Decommissioned) 73%
b. 636 Workloads in Azure
c. 959 Workloads to keep on premises

The solution matches the availability of SLAs (or service level agreements) defined with the business, making the current Operational Backbone of these construction company operations a reliable and resilient key component to enable Digital Transformation.
Simpler management of compliance and security:

a. Security compliance with Global Standards.
b. GDPRs compliances.

Customer application ecosystem integrations.
Minimal or no disruption
By moving to Azure Cloud, back-end systems received benefits from multi geographic zones that improve processing response time for the main processing zone and DRP zone as well. Azure certified IaaS provides an outstanding processing power foundation for critical applications, helping achieve a significant time reduction for transactions. This Azure Cloud environment supports availability requirements of Digital Transformation initiatives across core pillars: customers, vendors and employees.
During this project, we have found opportunities to consolidate applications and avoid infrastructure waste.
The current modern architecture enables new Digital Transformation initiatives to improve efficiency and revenues.
Benefits
Sustainability
Carbon emissions savings estimated at +96%
Risk Reduction
We have improved business resilience of critical applications provisioning 129 services on the cloud, something which would have been difficult and expensive to do on our Datacenters.
IT footprint Simplification.
We helped the multinational consolidate, simplify and optimize its IT footprint by decommissioning 33% of its servers.
We expect to decommission a total of 45% of servers by the end of the program.
Service Improvement
After the migration to Azure, some services have tangible improvements:
Improved Availability, Improved Intercompany interactions.
Better support coverage due to specialization of cloud provider.
In a recovery event, the time to move the systems has been reduced from 2 hours to 15 minutes.
Performance Improvement of 70% of transactions, 93% faster provisioning time.
Simpler operations support (Infrastructure & Processes).
Innovation & Digital Transformation
Access to newest cloud-based features.
Additional alternatives to speed up innovation.
Improved performance on the customer's digital platform, cloud-to-cloud latency reduced by 75%.
Analytics
Simpler, more scalable approach to data landscape integration, management, and governance.
Faster decision processes.
Easier creation of powerful data processing pipelines to accelerate and expand data-centric projects.
Obsolescence
Leverage partner ecosystem to mitigate obsolescence.
No obsolete and out of support OS and DBA versions will be migrated which are 10% of current IT footprint.
Keep technology in pace with new IaaS.
Maximize Investment
Reshape current licensing portfolio.
Consolidation of results. Assisting the construction company with modernization as the next step in its migration plan.