Healthcheck Government Introduction
How does NEORIS HealthCheck help governments overcome COVID impact
The lesson for governments in this 2020 is that the path to a DIGITAL WORLD has been accelerated and is irreversible. This pandemic has forced us to change behaviors and transform culture.
In this new normal, Digitalization is our best ally and NEORIS can be a strategic partner to manage through this journey.
COVID has presented public repercussions such as:
Citizens' health is a global major issue .
Public Institutions and their operations have been halted and Digital Transformation is greatly needed.
Growth and capabilities for Touristic enterprises have been paused, especially in tourism-based economies.
Forced Digital Transformation for states, due to lack or low digitalization processes and/or operation.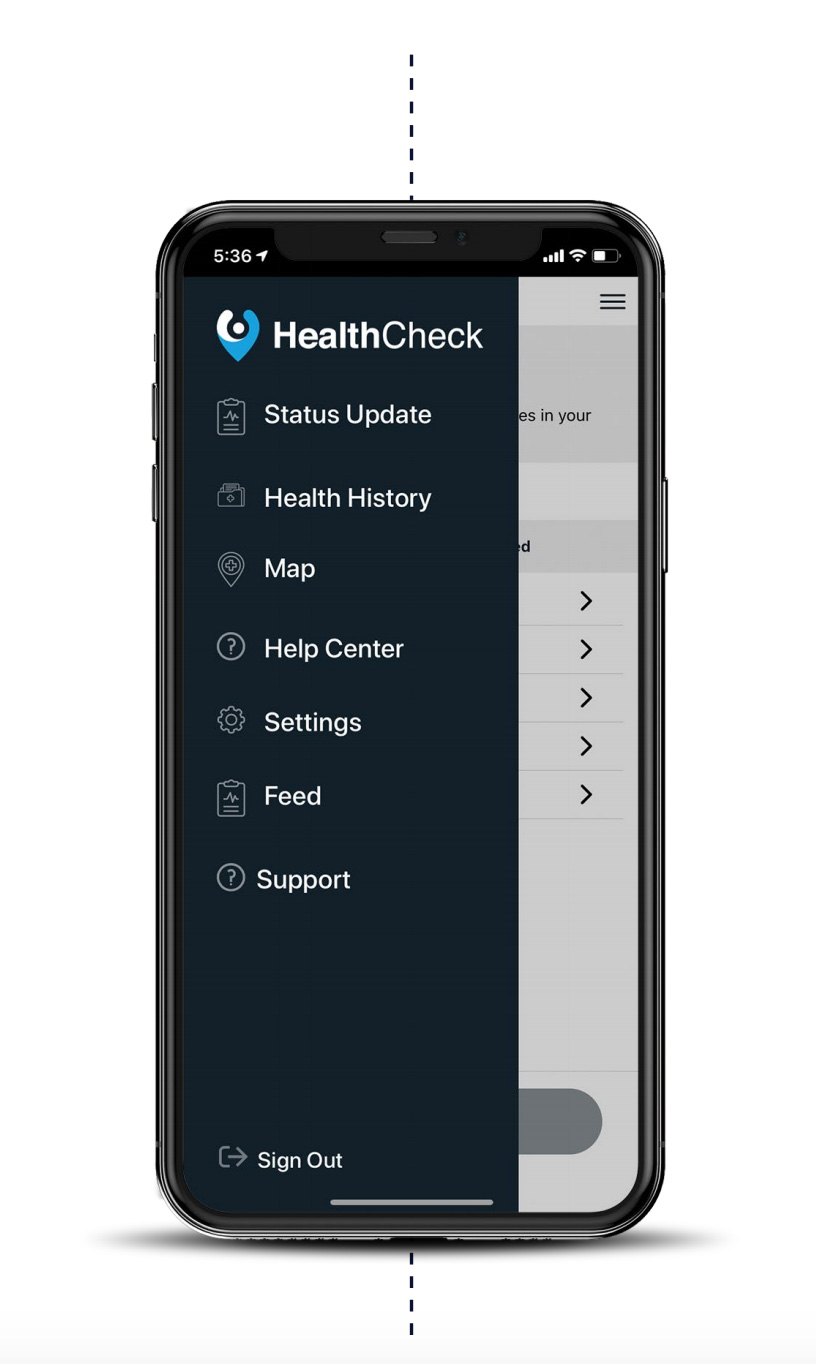 NEORIS HealthCheck can provide a solution to overcome this pandemic through:
Provide reliable and real-time information
Identify risks
Manage solutions and resources
Understand needs
Protect our people while reassuring a safe travel and healthy interactions.
Monitor the spread
Visualize COVID hotspots and safe zones
Contact Tracing
Helping governments overcome covid impact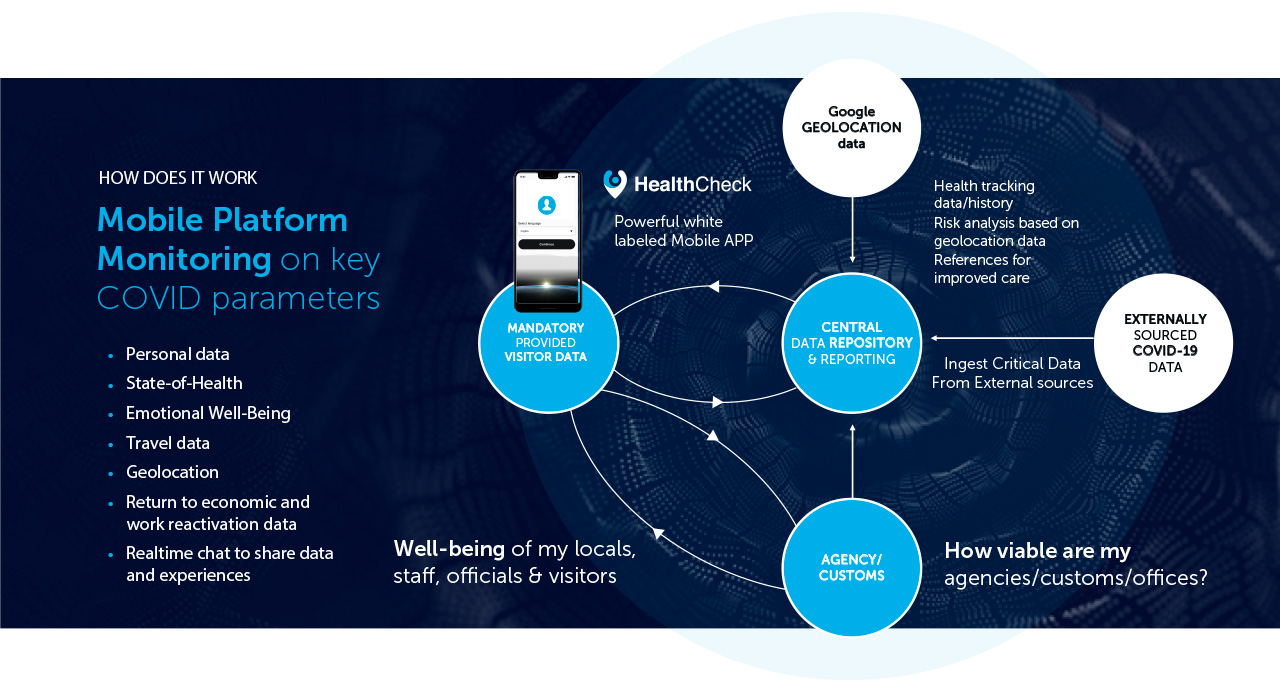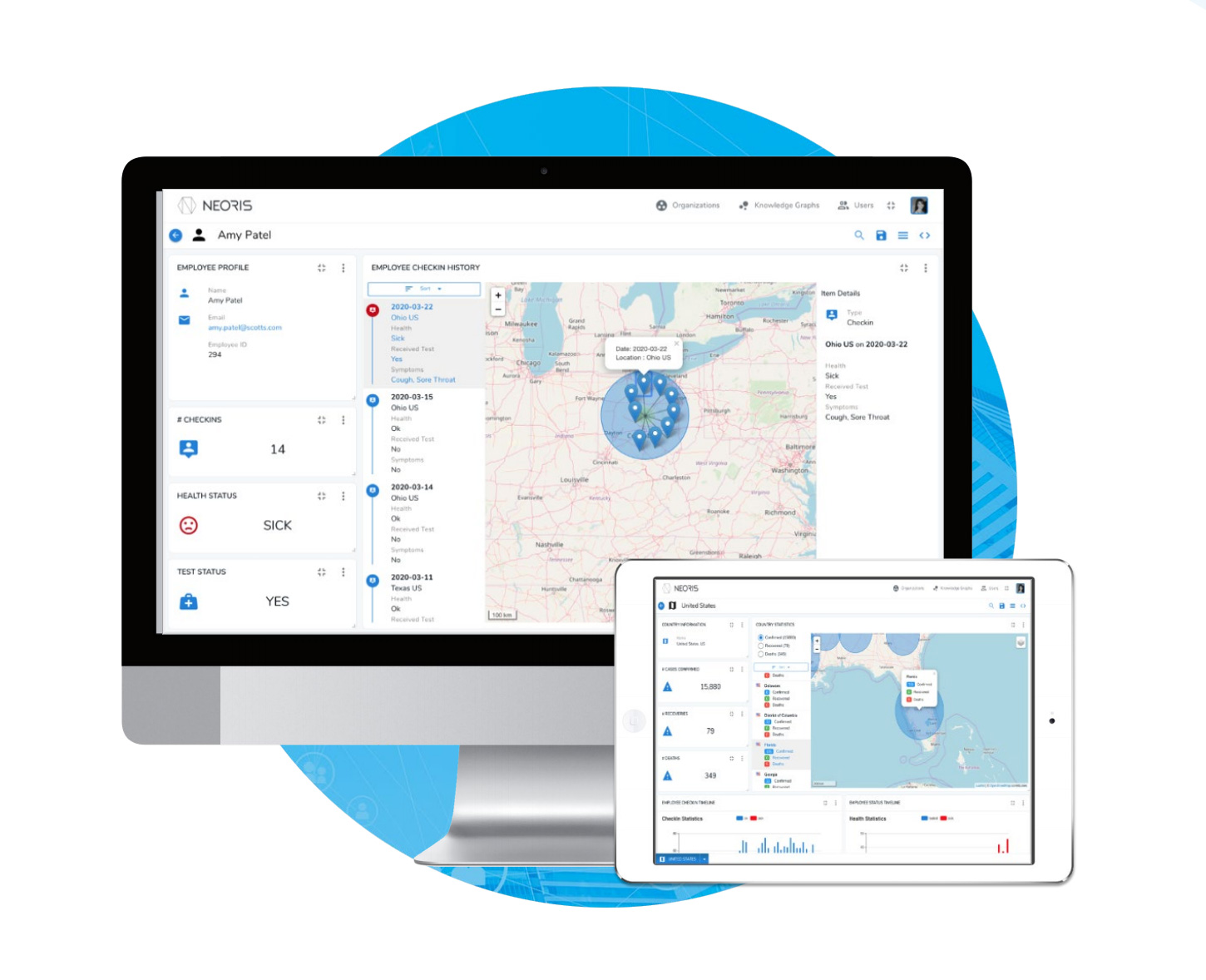 AGENCY/GOVERNMENT/MINISTRY
Back End
Leverages NEORIS' KnowledgeTabs platform to provide real-time visibility on public employees &officials, location, status and risk.
Platform provides information to be viewed dynamically and in real-time.
PUBLIC EMPLOYEE TRENDS – CONTAMINATION TRENDS – SENTIMENT TRENDS – TRAVEL TENDENCIES — EFECTION TRENDS —RECOVERY TRENDS — GEOGRAPHIC RISK PROFILES – CHECK-IN TRENDS
Gartner has communicated that it is extremely urgent that during this crisis, companies must use graph databases to analyze their circumstances and problems. For this reason, our development relies on the tools of our partners and strategic allies such as: Neo4j, Arago, AWS and Azure.
https://www.gartner.com/en/documents/3984035/covid-19-demands-urgent-use-of-graph-data-management-and